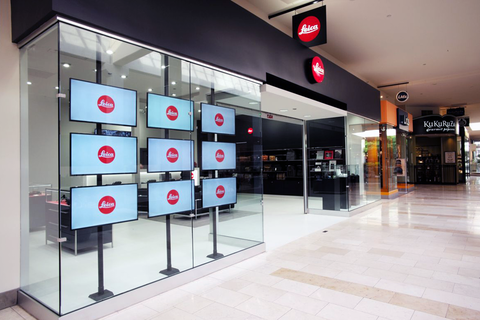 Bellevue Square Mall
221 Bellevue Square
Bellevue, Washington 98004
Phone: 425-451-4060
E-Mail: info@leicastorebellevue.com
Opening hours:
Monday - Saturday 9.30 am - 9.30 pm
Sunday 11.00 am - 7.00 pm


Leica Store Bellevue is located a short thirty-minute drive from downtown Seattle in the heart of beautiful downtown Bellevue. Situated near the magnificent Cascade and Olympic Mountain ranges, Puget Sound, and British Columbia, Leica Store Bellevue proudly bears the title of the Pacific Northwest's premier photographic retailer. Our attractive and welcoming retail space offers the full range of Leica cameras, lenses, sport optics, and accessories – including the timeless Leica M-System, the amazing SL- and S-Systems, and the remarkable Q2, along with the CL and TL2 and, of course, the powerful and affordable Compact Cameras. We also offer a wide-ranging and inspiring collection of unique products, ranging from camera bags by ONA, Oberwerth, and Peak Design to, straps, cases and more – all designed to help you personalize your individual style. Our walls feature a frequently updated selection of curated Leica photographic works; at the same time, we offer an interesting and enjoyable series of Leica Akademie workshops, along with classes, events, and gatherings tailored to educate and inspire you wherever you are on your photographic journey. Leica Store Bellevue is the place for photographers of all experience levels and interests to gather, enjoy coffee and conversation, inspire one another, and participate in this region's richly vibrant photographic community. We look forward to visiting with you when you stop by to meet our friendly and knowledgeable staff, share your stories and photographs, be inspired, and most of all, enjoy the unsurpassed experience of the awesome Leica!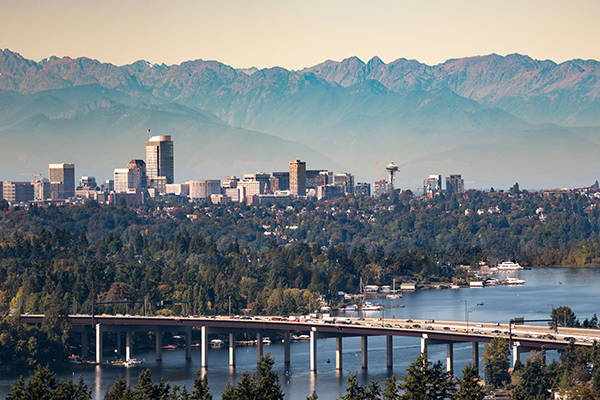 Yan Wang "To Curiosity" Exhibition & Opening Reception - Bellevue, WA
Opening DECEMBER 8
Closing JANUARY 11

Please join us at Leica Store Bellevue on Sunday, December 8 at 1:00pm for a captivating and inspirational talk by Yan Wang at his exhibition opening reception. "I am a scientist, engineer, and pilot. I hold curiosity of our world and I am always interested in the secrets of Mother Nature hidden from our naked eyes. In order to explore them I have to push the limit of the tools at hand. It is a tough journey, but also filled with surprises that are revealed through persistence and creativity. In this talk and exhibition I will introduce how my curiosity pushed me to go beyond the boundary of humans' capabilities using common and uncommon photographic equipment to take photos of darker and distant objects (astrophotography), smaller objects (macrophotography), rare scenes (landscapes), and from uncommon perspectives (e.g. aviation photography) that are different that what we are used to experiencing." Yan Wang.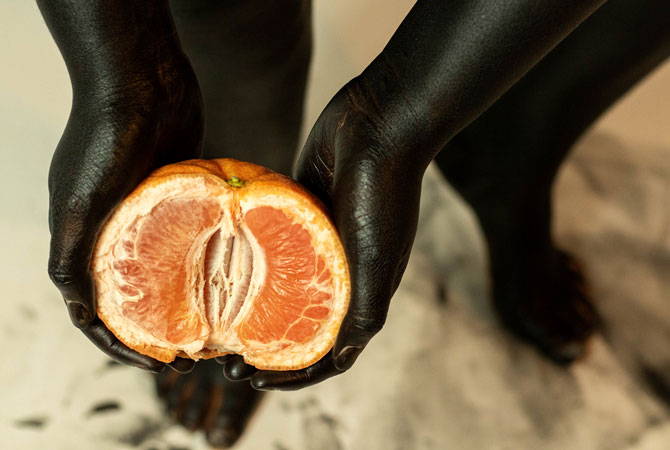 Leica Women Foto Project Exhibition & Opening Reception featuring Eva Woolridge & Yana Paskova - Bellevue, WA
Opening JANUARY 12
Closing FEBRUARY 22

Please join us at Leica Store Bellevue at 1:30pm on Sunday, January 12 for the opening reception and artist talk for the Leica Women Foto Project photography exhibition featuring Eva Woolridge and Yana Paskova.
The mission of the Leica Women Foto Project is to educate, encourage and empower photographers to demonstrate the importance and impact of a woman's point of view. The award serves as a catalyst to reframe how we see, how we think, and how we express our visual narrative. Eva and Yana are two of the first three photographers to receive the annual Leica Women Foto Project award, and we are pleased to exhibit selections from the bodies of work that earned the photographers their awards: Eva Woolridge's "The Size of a Grapefruit" and Yana Paskova's "Where Women Rule".
The events on Sunday, January 12 will begin with the artist talk featuring Eva and Yana, followed by their reception. Light refreshments will be provided, and the event is complimentary.
RSVP For for the Leica Women Foto Project Opening Reception Here!