LEICA CAMERA BLACK FRIDAY/CYBER MONDAY PHOTO OFFER
Complimentary M-Adapter L with every SL2/SL2-S body or SL2/SL2-S bundle

From November 21st through 29th 2022, Leica Camera will offer a complimentary M-Adapter-L #18771 ($450 value) with the purchase of a Leica SL2/SL-S body or bundle through an authorized store, to enable photographers to use iconic M lenses on the versatile SL2 cameras.
This promotion gives M users the opportunity to utilize their lenses in new ways and with a further level of functionality through fast burst shooting, video, and a high quality EVF. Leica M lenses are known for being some of the best lenses in the world, with a long lineage dating back to 1954. These lenses are perfectly adapted to the SL-System, where they can pair up with the 47mp sensor of the SL2 or the 24mp BSI-sensor of the SL2-S and be easily focused through the high-resolution EVF with focus peaking. The SL2 cameras also allow cinema-level 4K video to be captured through the compact and impeccably engineered optics of a Leica M lens, increasing their creative scope and potential. The sensors of the SL2 and SL2-S have been designed with adaptability to M lenses in mind, ensuring maximum performance is achieved – including the 6-bit coding being communicated through the M-Adapter L to maintain EXIF data just as on a Leica M digital rangefinder.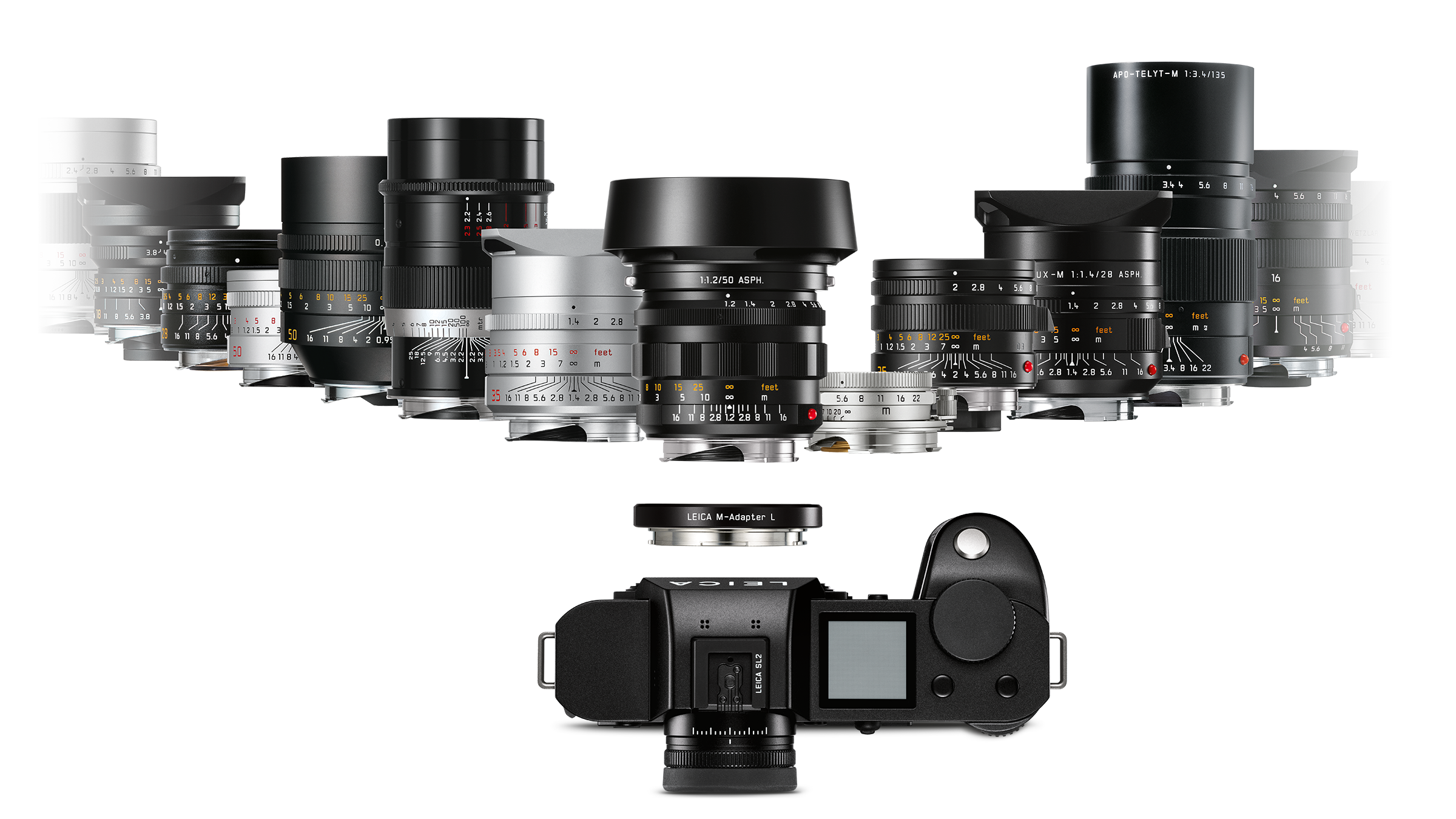 Enjoy a mirrorless, ultra-modern full-frame system with special optics designed to reliably and discreetly deliver maximum performance under all conditions. With their incredible speed, M-Lenses never fail to impress with exceptional image performance even in low light and—together with the Noctilux-M 1:0.95/50 mm ASPH—with perception powers that exceed those of the human eye.
Many creatives are already using the outstanding combination of the Leica SL system and the legendary M-Lenses for their photography and videography. Discover inspiring stories from Leica enthusiasts around the world right here.
USING MY M OPTICS WITH THE SL2 IS A UNIQUE EXPERIENCE